Very hot scene! Husband catches wife in bed with her own brother! She cries and regret but it is too late. I recommend the film to see.
William Adamson (Mark Rylance), a poor naturalist, returns home to Victorian England after having spent years along the Amazon River studying all kinds of animals, mainly insects. William is penniless, having lost all his possessions during a shipwreck. Nevertheless he manages to befriend Sir Harald Alabaster (Jeremy Kemp), an amateur insect collector and botanist. Sir Harald hires William to catalog his specimen collection and teach his younger children the natural sciences, assisting their governess, Matty (Kristin Scott Thomas).
He becomes enamored of Sir Harald's daughter, Eugenia (Patsy Kensit), who is still mourning the suicide of her fiance. William and Eugenia quickly fall in love and lust and decide to marry. Their ceremony is shown as concluding in the marriage bed with the happy couple having enthusiastic sex. Sir Harald and his wife Lady Alabaster eagerly grant their approval of this match, but Eugenia's older brother Edgar (Douglas Henshall) takes an intense dislike to William, never passing up the opportunity to pick fights with him or to remind him of his humble working class background: "You're not one of us."
After the marriage, Eugenia produces five children in quick succession. She insists on naming the first boy "Edgar", after her brother. William never warms to the children, instead spending his time studying a colony of red ants with Matty and various children of the house. He writes a book about their observations, which is quickly accepted by a publisher.
One day, during a hunting excursion, William is summoned back to the house by a servant boy who claims that Eugenia wishes to speak to him. He walks into the bedroom, surprising Eugenia and Edgar while they are engaging in incestuous sex. Eugenia then confesses that she and Edgar had been having sex with each other for years and that her fiance committed suicide after discovering this. Eugenia also tells William that even though she knew it was wrong for her to have sex with her brother, it didn't quench her desire to do it.
William then tells Eugenia that he is leaving her and the children, which he is now convinced were fathered by Edgar in any case. However, he does promise not to tell Sir Harald the real reason behind his departure reasoning that the truth would injure the old man's health.
William, after being provoked by Matty, opens up to her as he has become quite close to her during the years. Although she denies having sent the servant after William, she does admit that she knew of the incestuous relationship that Eugenia had with Edgar and that the other servants knew as well. William then tells Matty of his desire to go back to the Amazon and not return. Matty reveals that she has booked two tickets on a boat departing shortly to the Amazon. William is initially reluctant for them both to go; despite his attraction to Matty, he doesn't feel that the rain forest is a suitable place for a woman. After she promises to help him in his work, and reveals that she loves him, William acquiesces to her plan. The movie ends with William and Matty departing in a coach looking out the window into the empirical world.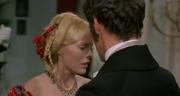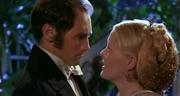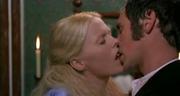 password vasakula
http://www.fileserve.com/file/UYdcvFn
http://www.megaupload.com/?d=L77LWH6B
http://www.megaupload.com/?d=BN7VZKCG
http://www.megaupload.com/?d=AF2Q97VV
http://www.megaupload.com/?d=JSIV7NYX
http://www.megaupload.com/?d=MMGJUV06
http://hotfile.com/dl/78274360/4bddead/AngelsAndI.part5.rar.html
http://hotfile.com/dl/78274583/aaf45ae/AngelsAndI.part4.rar.html
http://hotfile.com/dl/78275201/a1d96aa/AngelsAndI.part3.rar.html
http://hotfile.com/dl/78275376/8454c1e/AngelsAndI.part2.rar.html
http://hotfile.com/dl/78276355/e5fbe49/AngelsAndI.part1.rar.html