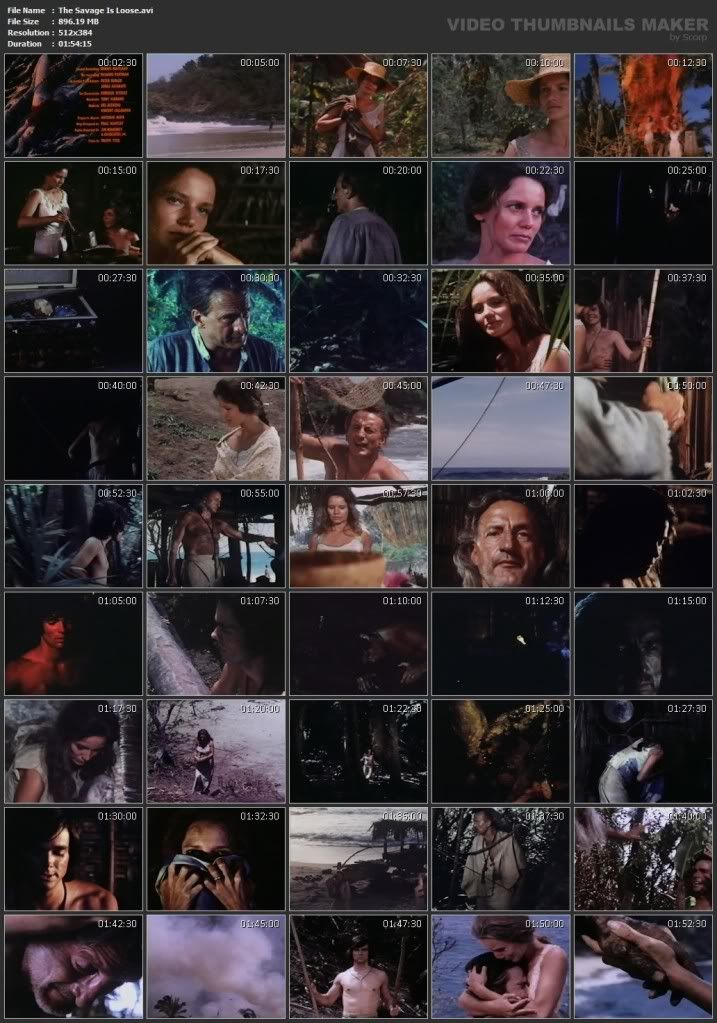 Director:George C. Scott
Writers:Frank De Felitta (writer)
Max Ehrlich (writer)
Genre: Adventure
Tagline:No woman is an island... forever.
Plot: A married couple and their young son face enormous hardships when they are forced to live on a deserted island. When the young boy
reaches manhood, a confrontation develops between him and his father over the physical attentions of the only woman on the island - his
mother.
Plot Keywords: Island | Stranded | Teen | Incest | Independent Film
password vasakula
http://www.megaupload.com/?d=5QVOQLG3
http://www.megaupload.com/?d=LWZUTF1P
http://www.megaupload.com/?d=OBBXOMKO
http://www.megaupload.com/?d=8BRF3B3J
http://www.megaupload.com/?d=CS1GX6MD
http://www.megaupload.com/?d=R8YK5833
http://www.megaupload.com/?d=XZ3SNEA3
http://www.megaupload.com/?d=KLS0O7HE
http://www.megaupload.com/?d=65HWHY5U
http://www.megaupload.com/?d=1DXDL89L
http://rapidshare.com/files/214008323/The_Savage_Is_Loose.part01.rar
http://rapidshare.com/files/214008208/The_Savage_Is_Loose.part02.rar
http://rapidshare.com/files/214008261/The_Savage_Is_Loose.part03.rar
http://rapidshare.com/files/214008602/The_Savage_Is_Loose.part04.rar
http://rapidshare.com/files/214008992/The_Savage_Is_Loose.part05.rar
http://rapidshare.com/files/214008439/The_Savage_Is_Loose.part06.rar
http://rapidshare.com/files/214008684/The_Savage_Is_Loose.part07.rar
http://rapidshare.com/files/214008915/The_Savage_Is_Loose.part08.rar
http://rapidshare.com/files/214008817/The_Savage_Is_Loose.part09.rar
http://rapidshare.com/files/214050767/The_Savage_Is_Loose.part10.rar